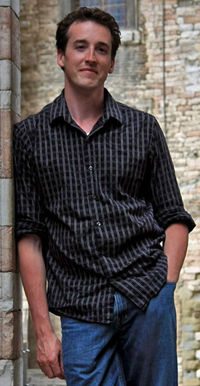 Mass media, perhaps the most powerful Man-made force on Planet Earth, is likely a business or organization's most vital inlet to an ever-evolving world.
Seeing is often believing. And alike an initial encounter with someone, or exploring the delicacies of a restaurant, cultivating commendable first impressions is essential. Likewise, it is reasonable to maintain that we inherently resonate with others who are equally striving toward maintaining character qualities associated with high levels of personal integrity and the professional prowess often realized in the fine details.
Beyond having an array of working experience in the television, newspaper, magazine and human services industries (coupled with a supporting formal education), I gained further insight into these principles while working as a photographer and marketing assistant for one of the fastest growing on line companies at the time.
With an audience in-mind – envisioning the clients' magazine in my hand or peering into his or her computer screen – I considered: "What information do I need to make an informed decision (and therefore have a high quality experience)?" While the company operated via a tight-knit team, the media products I created according to this audience-minded strategy directly contributed to a sky-rocketing in sales and overall company reputation. It works.
This same philosophy holds true for a journalism project, or any media for this matter. Put the consumers of the media, there. Provide them with a thoughtful, authentic experience. Likewise, with integrity, provide space for others to channel their inner-voice, and those consuming the resulting media are more likely to respond with their own inherent sense of goodness – creating social capital that is beneficial for all.
Perhaps, all of this boils down to one concept: authenticity. And I diligently strive to maintain a near-obsessive pursuit of quality and thoroughness, to the point that it's filtering into everything I do.
***
Media Services from Better View
PRINT AND PHOTOJOURNALISM:
I am journalistically interested and experienced in covering social issues, as well as topics and events related to the Arts and public entertainment, among others. Based in Chiang Mai, Thailand, I am also available for projects related to travel writing and/or assisting you with visually documenting your travel-journey, whether in South-east Asia or nearly anywhere in the world. Regardless of the context, I consistently emphasize the essence of human experiences amidst real world situations.
PROMOTIONAL MEDIA:
From product and location photography to print media for your website, brochure, magazine or any print media for this matter, Better View Media Services contracts an array of high quality media products designed toward meeting your needs as well as those of your clients.
MEDIA CONSULTING:
Using an in-depth consultation process and experience amid a variety of professional disciplines, I will assist with optimizing your business or organization's public image while holistically reaching your intended marketing goals. If I cannot for some reason, I will work diligently work toward connecting you with another competent professional who can.
For further insight into whether my experience and personal character traits are best suited for your needs, please visit my CV/resume, personal biography, international journalism experience and media philosophypages. Also, you may contact me for any reason whatsoever using the contact form below.
Sincerely:
Jeffrey Warner