Becoming a Global Citizen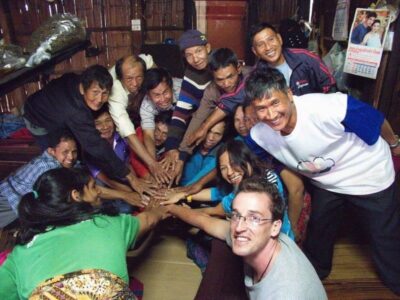 A Brief Autobiography of Jeffrey Warner
It was 1976 when I first opened my eyes to Hibbing, Minnesota. Although my hometown was once a bustling community known for ethnic diversity as well as its industrial and social-related advancements, it now exists as a quiet semi-rural place similar to many other American communities. This majestic silence, however, is interrupted weekly by dynamite blasts coming from some of the world's largest open-pit iron ore mines. Over 40 languages were once spoken here as European immigrants flooded to the area to reap the fruits of industry and to pioneer a better life.
My parents told me it wasn't unusual while they were growing up to hear their parents speak English and then change to Finnish or German when they didn't want their children to know what was being discussed. My great-grandparents didn't speak English at all because they came directly from Europe to farm in a rural area consisting of one bar, one store, and two houses. My other family members have all worked in the mines. While growing up, I was only vaguely aware of this history or the ethnic diversity that constituted this area. However, it is this foundational environment that has provided fertile ground for my pioneering spirit and willingness to explore new territory, to learn about people — our world.
Equipped with one formal language, a small-town mentality, a well-developed sense of ethics, and a supportive family — very little money but big dreams and an adventurous spirit — I set off to gain a front-row seat to the world. I began my college education in 2001, and this is where I developed a thirst for knowledge about different cultures and peoples. I was on my way to going from a small-town boy who grew up in a diverse and unique area into a man with an adventurous spirit that wanted to journey into the world and learn about what's out there. I wanted to better understand the psychology behind how people function in different socioeconomic settings and also to comprehend how related sociopolitical policies trickle down to cause these phenomena.
I first earned an Associate of Arts degree before studying various disciplines of mass communication, advanced levels of psychology and sociology, English, and photography at the University of Wisconsin-Superior. During this time, I volunteered one of my spring breaks to travel cross-country and do rural community work with Habitat for Humanity. I also enjoyed singing with seventy others in the a cappella choir; we performed in Rio de Janeiro, Brazil. I also ventured to ancient ruins in Mexico and viewed the remnants of Mayan civilization, among other travels. During college, I served as a student senator for the university's communicating arts department and also wrote for the university newspaper where I began developing interviewing and public presentation skills. Finally, in 2005, I graduated with honors as a 28-year-old non-traditional student earning a double-major bachelor of science in mass communication and social psychology.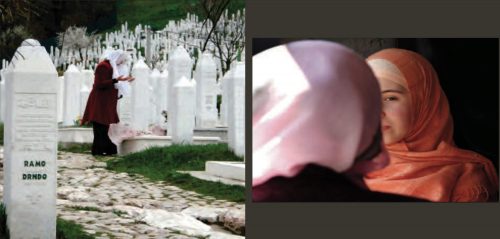 In 2007, I lived in Sarajevo, Bosnia as a volunteer with an international social work program organized by the University of Wisconsin-Superior. Each day a local (who as a young man defended his home city throughout the Bosnian War) and I delivered food to the homes of people in need. Through those interactions with the peoples of war-torn Bosnia, I gained insight into the long-term socioeconomic effects of armed conflict and how the strength and resiliency of the human spirit bonds people to one another to survive grave hardship. The shell-shocked Bosnian people taught me about the cruelty of life and also the resiliency of the human spirit; this would become the inspiration and base philosophy for all my future work.
I also began to understand the role of ethnicity in the formation of cultural identity. I learned that people will sometimes go to almost any length to preserve their cultural identity and protect their ways of life, even if it means war. This exposure, for the first time in my life, to those horrific war stories and to viewing war's aftermath firsthand affected me to my core. My Bosnia experiences challenged how I viewed my life. My previous worldview had become transformed, especially in terms of how I understood religion and ethnicity. How could I ever again ethnocentrically believe that one way of life is better than another?
This realization also created elements of social exclusion for me, especially after I returned to the USA. I could largely no longer relate with others who knew nothing of the environments to which I had been exposed. Therefore, I later worked diligently to communicate with the public what I'd learned from experiencing different cultures. I returned to my hometown of Hibbing to reroot, this time working as a newspaper journalist. Using what I'd learned from my experiences both domestic and foreign, I focused my civic journalism on local social issues. I sought out the voices of the often-misunderstood poorer people in the area. I'm honored to have earned the First Place Award for the 2009 Minnesota Newspaper Association's "Social Issues" reporting category.
In 2009, I decided it was again time to venture out into the international unknown. I lived in Italy for six months where I worked at a health retreat center and traveled the country from north to south. Within this period, I returned to Bosnia to reconnect with the friends I had met there and also to see how things may have changed for better or worse. Then I left Bosnia to view various parts of Europe. Being there revealed how the world is full of diversity, and that we are all global citizens.
These experiences in Bosnia and Europe equipped me with various expanded insights into the world's history of wars and revolutions and furthered my understanding of how those phenomena have shaped the landscape of our current world. My world travels were further providing me with other points of view. These experiences helped me fully realize that we are somehow all connected to one another. What happens in one part of the world often affects others in another part of the world; we are responsible for one another.
In February 2010, my adventurous spirit took me to Chiang Mai, Thailand, where very few people speak English. In addition to that being my first exposure to Asian culture, for the first time in my life, I was put in the position of having to fully develop good use of nonverbal communication skills and an enhanced understanding of the human condition. I had to learn enough of the local customs to live and function in a country that was entirely foreign to me. This is no easy task for anyone. I learned to know and love that land, which served as my second home for over a decade. I've built relationships and gained many friends while completing various research projects for Thai governmental authorities, working in and for different educational institutions, local businesses, and non-government humanitarian organizations, while learning from and working with professionals from around the world.
As I've lived and worked among the peoples of Thailand, I saw how that country is rapidly developing and that this is having a whirlwind effect on communities and their traditional cultures. Being that I am an ardent environmentalist, seeing beautiful Thai rice paddies being filled with concrete to build shopping malls and condominium complexes deeply affected me, especially as I was gaining more understanding of how this is affecting Thailand's minority peoples. I began to diligently record via photography and writings the changes they are experiencing.

Their situations inspired me to take a deep interest in how globalization and related modern development may be affecting other traditional cultures as well. I wanted to better understand how changes in infrastructure affect our relationships as a global community. I felt deeply called to use my time there productively to do whatever I could to provide the minority peoples of Thailand with a voice, telling the world how their rapidly changing world is affecting them. This led me to create two books: (1) Dignity Amidst the Rubbish and (2) Indigenous Voices. These are accounts, voices of communities, that I hope can be used for further good.

I eventually needed to go deeper. I moved to Taiwan in May 2017 to transfer my Thailand-based experiences into a master's degree in Humanities and Environmental Science. There, I finalized my research by compiling it into an 81,000-word thesis-monograph titled "The 'De' of Development." While in Taiwan, I learned a great deal about how centuries-old social contentions can be managed in modern-day times. This is being accomplished by what appears to be an example of a true democracy. Every country and society has its issues. And while some of the social issues in Taiwan are similar to other countries in which I've visited and lived Taiwan and its truly kind and helpful society taught me that civic and state forces can nonviolently dance together on a floor of intense public protest and legislative policy solutions. There, I learned from the local people about innovative solutions to global issues. There is hope.
In June 2019, I life-traveled full circle to my home state Minnesota, where I embarked on a stint as a Ph.D. student at the University of Minnesota's Department of Family Social Science. Although I was generously awarded a full scholarship, I deeply realized that life is so short; we can travel only so far. And it became obvious that I had to again take a step of faith and return to Asia to fully finish what I started over one decade earlier, to compile these life experiences (and skills) I have acquired while becoming this global citizen, and to move further forward with making use of it all.
***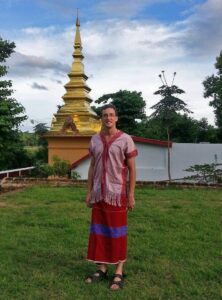 In closing, I have in my travels learned what poverty looks and feels like by surviving on very little money myself. I've learned about prejudice, and I felt its detrimental effects. I've learned how to live and work in foreign lands across the world from my family and loved ones. I've succeeded in learning how to communicate and connect with people in and from different countries.
Through all of this, I have thoroughly learned how to be diligent and not give up even when feeling defeated. I've learned how to be tenacious; where I once saw obstacles, I now see opportunity. It's turned out that with all of my formal education and training, it was still the peoples of war-torn Bosnia, the resilient Burmese community living on a rubbish dump, and the beautiful indigenous peoples of northern Thailand and the peoples of Taiwan that will remain as my best professors.
This global journey has transformed my worldview, I believe for the better. I largely no longer divide the world in terms of national borders or people's physical characteristics, and I have a deepened appreciation of how important cultural ethnicity is for humankind to preserve.
I feel deeply ready to take the next step in growing as a researcher, storyteller, and educator, as a person, who is aspiring to support cooperation and community building between peoples and nations.
I appreciate that the world remains as my classroom, and I well know that cultural skills and education are absolutely necessary for dissolving misunderstandings and therefore fostering a more harmonious, peaceful, and stable global community.
Every day is a school day, and our world is the classroom.
Peace,
Jeffrey Warner