Welcome to Jeff's Journalism
Jeff's Journalism is a concept and with one focus: taking you on an array of extraordinary adventures.
Share with me in international civic journalism via this cyber-place for addressing social issues, while exploring also the more philosophical and spiritual elements of life.
***
As a civic journalist, documentarian, and media artist, I focus on the societal impacts of 'development.'  This involves how global market driven phenomena impact our relationships amongst ourselves and with our 'natural' environment.
We as a global society are perhaps at a pivotal point in our history. The economic market related decisions that humans have been making for generations are rendering like never before very tangible effects on our reality in terms of our natural environment and overall social functioning.
If we are going to find creative solutions to global challenges, then let's focus on the root of prominent global issues.
To stimulate and nourish the changes needed in this global society, I believe that We must harness courage and open ourselves up to reveal the Humanity that we all share.
***
Jeff's Journalism is likewise also a humanitarian initiative. This is a vehicle for utilizing media to build social capital through revealing our commonalities. This involves societal empowerment by providing an intelligent platform for ideas and related projects that aim to balance the rampant injustice in this modern world.
This is all while illuminating the more positive elements of our existence. Yes; we can actually do something about the world's perceived problems.
Join with me on a journey of discovery. …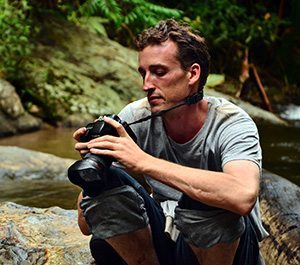 "I prefer contributing to society by sharing what I learn from smelling both the skunks and the roses. …
Photojournalism, in my view, is not merely about taking photographs – using a machine called a 'camera.' … This rather is a Craft like any other art form that involves and requires whole-heartedly surrendering oneSelf to the World. And this transpires while holistically engaging an environment and its peoples, the Teachers, who comprise these dynamic spaces. …
Media is likewise perhaps the most powerful human-made force on Planet Earth. It in my view becomes most useful when used for the purpose of building social capital via going beyond just reporting on events, but rather delving into pertinent issues by empathetically including everyone in the communication process. …
This can and will ultimately bring benefit to a global society via empowering people, through humanitarian means."
Books, Documentaries, and Civic Journalism Related Projects
1. The Moments' Pause Project: Reminders of Our Natural Roots is a research, culture preservation, and social capital building initiative that is tending to this world we all as a global community share.
​
​While this Project has been aspects, its root and ultimate goal is to collaboratively address global issues that are effecting Us all, while cultivating productive community development initiatives.
This is being done by further creating and utilizing the documentary-style multimedia created via this Project as the foundation for moderated collaborative discussion platforms. This is whereby people may have opportunity to exchange in community level multi-stakeholder dialogue.
***
During a global era of increasing political tension and societal unrest, this grassroots Project reminds us about our natural roots and about peace in social unity.
This is about momentarily slowing down from our seemingly incessant state of being "busy." It's about introspectively thinking before we entirely destroy our life-sustaining planet (and each other), and about meditating on the natural goodness that remains.
Can we take a moment's pause from being "busy" and contemplate the significance of our varying cultures, the intrinsic value of our heritages, and about our capacity to live in harmonious community?
We are all indigenous to Planet Earth. Let's take a moment's pause then and tune into our more primal, indigenous, nature.
2. *NEW DOCUMENTARY (working draft): "Indigenous Harp Singer: Development's Societal Perils and A Moment's Pause" takes you on an adventure to somewhere rarely seen by the public eye: into the rural mountains of northern Thailand and Kayah, Myanmar.
There, communities of indigenous peoples have for generations been living fairly traditional lives, even in the wake of an encroaching modern world.
This is rapidly changing, however. The global market system and its related modern culture lifestyles is slowly and surely perforating their communities' cultural social fabric. Centuries of indigenous knowledge is being shoved aside.
In this video, with road construction and capitalism looming, Myanmar's Toni Oo, who is indigenous ethnic Kayaw, skillfully plays bamboo constructed traditional harp instrument. She performs two ancient ethnic Kayaw songs — about love and nature.
While Toni Oo is sharing her musical gift, other villagers walk us through their community. Together, we discover and observe culturally traditional activities such as rice processing, wood collecting, spiritual practices, all-natural jungle food preparation, music, and courtship dancing. We are granted a glimpse into their lives.
We explore what this may mean for Us all. … If we forget about who we really are, our connection with nature and with each other, what hope is there for any of our survival?
3. I'm very excited to announce the completion of my newest book, Indigenous Voices: Glimpses Into the Margins of Modern Development.
Let's delve into how modern development and globalization is affecting the heart of Humankind.
Venture into the mountains of northern Thailand where the traditional cultures of indigenous peoples are literally vanishing as modernity is shifting centuries of learning and knowledge aside. We, step-by-step, learn about the affects of modern development on these communities, and we hear what some of them have to say about this.
To better understand northern Thailand's indigenous peoples and their overall situation, this book entails the seamlessly paired integration of documentary-style photography, prose, and in-depth interviews — "voices" of villagers 14-84 years old, from three different ethnicities, and from villages existing at different points on a development continuum. They open up the doors of their homes and help us understand.
Indigenous Voices is not merely a book of photography. This book encompasses five years of my field research. It is intended as a textbook of sorts for those who are interested in gaining foundational understandings into some of the deeper and more detrimental societal effects of globalization and "development.'
This 300-page book is being offered to you on a gift economy basis.
Are you ready for this journey?
4. Dignity Amidst The Rubbish: Hour-by-Hour With a Burmese Migrant Community in Thailand is my photo book that places holistic reflection upon the daily lives of a refugee community from Burma that is living on a rubbish dump located in Mae Sot, Thailand, near the Burma border.
Photographs, prose, and the translated voices of this community provide an hour-by-hour glimpse into the situations of these individuals and their families. There is a section in this book that is intended as a funding mechanism to support the community included in the book.
This work focuses not on the deplorable conditions in which they live, but is rather a reflection on this community's cohesion amid an environment of poverty and strife. Dignity Amidst the Rubbish, at its core, likewise addresses global issues related to the larger condition of humankind at this moment in time and in relation to modern economic development and the global market system.
— The Dignity Amidst the Rubbish Project: Would you want to support this Burmese community? The Dignity Amidst the Rubbish book is the foundation of this humanitarian project designed to publicize the plight of the Mae Sot rubbish dump community, and for all marginalized people, as well as be a vehicle for raising funds that will make a difference and hopefully empower them to make community driven changes. You can partner with me in supporting these relief efforts.
5. The Global Village Hands Culture Preservation Project: All of us in our global community can join hands in preserving our natural roots, by supporting particularly rural communities in their challenge to maintain traditional ways of life in the wake of modern development!
The premise of this Project is to channel humanitarian support to small and poor villages in SE-Asia, and throughout the Asia-Pacific region. This is preferably to those trying to live more traditional lives but may be having challenges to do so for various reasons.
This is the basis for a long-term aspiration to create the Global Village Hands organization, a research as well as humanitarian relief initiative designed to assist communities with countering the socioeconomic effects that modern development (i.e. the global market system) continues having on their communities.
We aspire to work particularly with women and youth in their self-empowerment.
Additional Portfolio Materials
While my full CV is available, the following section of Jeff's Journalism is focused on some of my professional experience before I embarked fully on my more independent journalism projects.
Use the "Portfolio" tab located in the top navigation of this website to peer through a window into the worlds of people living on three continents. Join me on my journey from the U.S. to post-war Bosnia to Europe and through to Thailand where I have been living and focusing my attention the past five years.
From books, poems, quotes, memoirs, articles, documentaries and photographs, these sections can provide plenty of fruit for contemplation.
Photo Galleries: Shifting humanity's tougher issues aside, this section is for the art of visual expression. Travel with me on a few journeys from being part of a human rights protest to being on the red carpet at a film festival in Rome to various locations amidst Thailand's lush jungles. Many more galleries are on the way.

Marketing Material: Advertising without directly advertising is the premise of the marketing material created by Jeff's Journalism.
Jeff_Admin_User243
"People don't understand our cultures. When we wear our different indigenous clothing, you will know about us and in different ways." — Paljaljim Galuvu Fusing Indigenous Traditional Textiles [...]
Jeffrey Warner
OBAMA PRESS POOL: AN INSIDE GLIMPSE Honolulu, Hawaii: During the 2015-2016 Holiday season, I as a stringer for Reuters partnered with White House media correspondents from the nation's top media/news agencies. Our purpose was to document generally [...]
Jeffrey Warner
Campfire Concept: Diaries of Dialogue "I aspire to create a moderated discussion platform — a conceptual campfire called "Campfire Concept: Diaries of Dialogue" — where particularly those with varying points of view may [...]