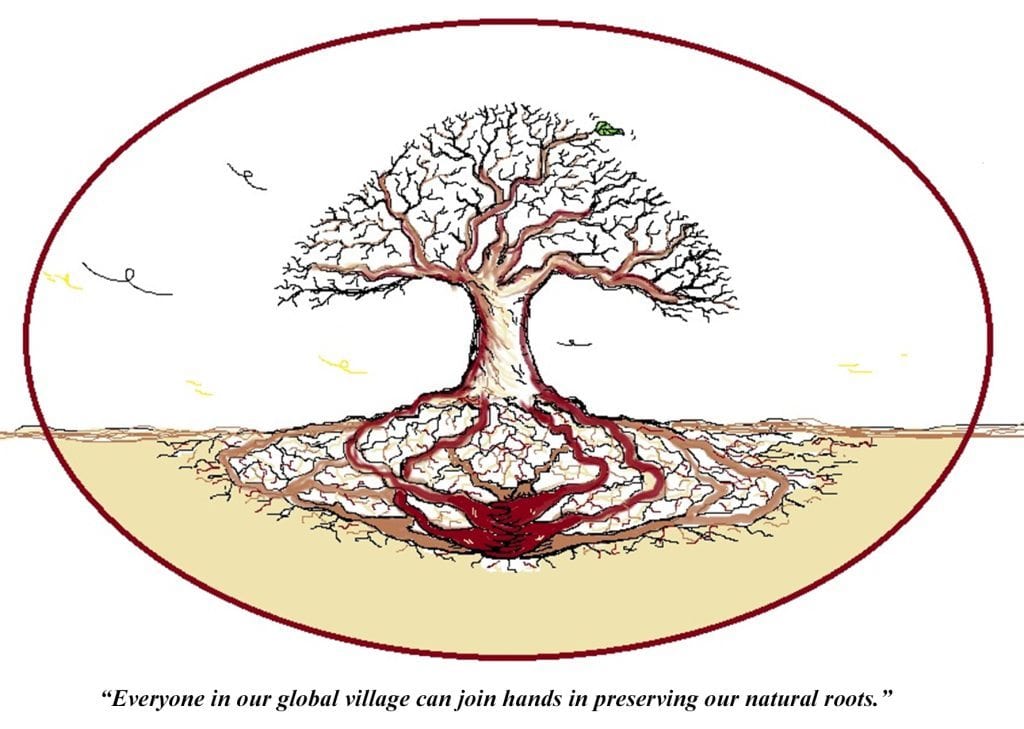 The Global Village Hands culture preservation organisation
The mission of this research and culture preservation organization is essentially to build social capital by first documenting dissolving cultures, and then to communicate publicly the importance of our varying cultures and the intrinsic value of our heritages
This media, or general community development work projects, is then used to cultivate and channel support to small and poorer village communities — particularly in SE-Asia, and to those trying to live more traditional lives but may be having challenges to do so for various reasons.
We likewise wish to assist people with countering the socioeconomic effects that modern development (i.e. the global market system) continues having on their communities, for this is creating a myriad of socioeconomic problems that are essentially dissolving the traditional cultures of these communities.
The primary goal is not to provide direct monetary support (although this will be done if necessary) but rather to acquire goods or facilitate services that villagers need to cultivate community based development initiatives.
We aspire to work particularly with the women and youth in their self-empowerment.
The Fundraising Mechanism
The Global Village Hands Project will put to good use my newest book, Indigenous Voices: Glimpses Into the Margins of Modern Development, as this project's textbook for gaining a foundational understanding of the societal effects of globalization related phenomena. This book, as a fundraising mechanism, is being offered on a gift economy basis.
Funds raised for this project will be used for villagers' basic living necessities, such as rice, salt, vegetables, chili, lantern oil (for villages without electricity), seeds, and roofing materials, or other and additional community identified needs. If this program advances, we will look to create agriculture development projects that will allow villagers to live a more self sustaining lifestyle, as well as cultivate cultural preservation efforts for reinstalling lost or waning traditions related to food, dress, language, and the Arts.
Indigenous Voices: Glimpses into the Margins of Modern Development
The above is a 37-spread cross section PREVIEW of this 300-page book.
Indigenous Voices: Glimpses into the Margins of Modern Development utilizes the overall environment of rapidly developing northern Thailand and the livelihoods of the region's rural peoples as a comparative context for exploring the societal effects that economic development is having on human society. This involves how changes in physical environment alter relationships amongst ourselves and with our natural world.
As a civic journalism project, this book will at the very least bring you into territory that is rarely seen by outsiders: the high mountains of northern Thailand. There, indigenous communities have for generations been living fairly traditional lives even in the wake of an encroaching modern world culture. Indigenous peoples worldwide are knowledge keepers of nature, and perhaps those who remain the representative core of what it truly means to be a human being. If their traditional wisdom becomes lost, just what hope is there for all of our survival?
Indigenous Voices is not merely a book of photography; this is also a textbook for those who are interested in gaining foundational understandings into the societal effects of globalization. This thesis, per se, is engineered as a part-by-part experiential learning model. Each included community is undergoing varying degrees of modern development, and each part of this book will bring you to a new level of understanding.
This book project likewise aims to document villagers' daily lives, while also addressing the influences that modern development is having on their traditional livelihoods. To better understand northern Thailand's indigenous peoples and their overall situation, I've used the seamlessly paired integration of both text and lifestyle photography, prose, and in-depth interviews — "voices" of villagers 14-84 years old. They open up the doors of their homes and help us understand. Are you ready for this journey?
Thank you for supporting all of Us.