Welcome to Jeff's Journalism
This online platform is a concept and with one focus: taking you on an array of extraordinary adventures. Share with me in international civic journalism via this cyber-place for addressing social issues, while exploring also the more philosophical and spiritual elements of life. This is a civic journalism initiative that essentially involves building social capital through illuminating the commonalities that we all share.
Jeff's Journalism is also a humanitarian initiative. It is a vehicle for utilizing mass media to build social capital, empowering people by providing an intelligent platform for ideas and related projects that aim to balance the rampant injustice in this modern world. This is also designed to illuminate the more positive elements of our existence. Yes; we can actually do something about the world's perceived problems.
While I have a plethora of adventures to share from my world travels, for now I'd like to introduce to you a few projects that are at the forefront of Jeff's Journalism. If you explore further, there are plenty more adventures contained within this website and more on the way.
Please join with me on a journey of discovery.
Books and Related Civic Journalism Projects
— Indigenous Voices: Glimpses Into the Margins of Modern Development: I'm very excited to announce the soon-to-be completion of my newest book, which takes you somewhere rarely seen by the public eye. Let's delve into how modern development and globalization is affecting the heart of Humankind. Venture into the mountains of North Thailand where the traditional cultures of indigenous peoples are literally vanishing as modernity is shifting centuries of learning and knowledge aside. We, step-by-step, learn about the affects of modern development on these communities, and hear what some of them have to say about this. This full color 300-page text book, which includes photographs, prose, and in-depth interviews with rural villagers ranging in age from 14-84 years, is being offered to you on a gift economy basis.
Click here and view a five-minute synopsis video of this project, and here to read an article that encapsulates the essence of this body of work.
The Global Village Hands Culture Preservation Project: The premise of this project is to channel humanitarian support to small and poor villages in SE-Asia, and throughout the Asia-Pacific region, preferably to those trying to live more traditional lives but may be having challenges to do so for various reasons.
We likewise wish to assist communities with countering the socioeconomic effects that modern development (ie the global market system) continues having on their communities, which is creating a myriad of socioeconomic problems that are essentially dissolving the traditional cultures of these communities. Funds raised from gift economy based sales offerings of the Indigenous Voices: Glimpses into the Margins of Modern Development book will be used to support this project.
— Dignity Amidst The Rubbish: Hour-by-Hour With a Burmese Migrant Community in Thailand: Can you imagine living on a rubbish dump? A community of Burmese migrants located on the Thai-Burma border does just this, and has for over two decades! Let's join them for a day, hour by hour, and learn what it's like to live downstream from the materialism of the modern world and its governing sociopolitical dynamics. This work focuses not on the deplorable conditions in which they live, but is rather a reflection on this community's cohesion amid an environment of poverty and strife.
The Dignity Amidst the Rubbish Project: Would you want to support this Burmese community? The Dignity Amidst the Rubbish book is the foundation of this humanitarian project designed to publicize the plight of the Mae Sot rubbish dump community, and for all marginalized people, as well as be a vehicle for raising funds that will make a difference and hopefully empower them to make community driven changes. You can partner with me in supporting these relief efforts.
Additional Portfolio Materials
While my full CV is available, the following section of Jeff's Journalism is focused on some of my professional experience before I embarked on my self-funded projects.
Use the "Portfolio" tab located in the top navigation of this website to peer through a window into the worlds of people living on three continents. Join me on my journey from the U.S. to post-war Bosnia to Europe and through to Thailand where I have been living and focusing my attention the past five years. From books, poems, quotes, memoirs, articles, documentaries and photographs, these sections can provide plenty of fruit for contemplation.
Photo Galleries: Shifting humanity's tougher issues aside, this section is for the art of visual expression. Travel with me on a few journeys from being part of a human rights protest to being on the red carpet at a film festival in Rome to various locations amidst Thailand's lush jungles. Many more galleries are on the way.

Marketing Material: Advertising without directly advertising is the premise of the marketing material created by Jeff's Journalism.

Magazine Features, Profiles & Travel Articles: This is a cross-section of a variety of articles I've produced while living and working as a freelancer in SE-Asia.
This, is Jeff's Journalism!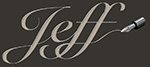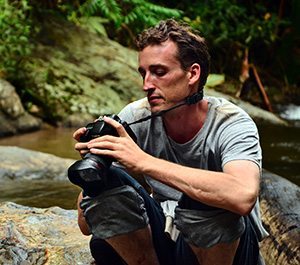 "Iprefer contributing to society by sharing what I learn from smelling both the skunks and the roses. … Media is perhaps the most powerful human-made force on Planet Earth. It in my view becomes most useful when used for the purpose of building social capital via going beyond just reporting on events, but rather delving into pertinent issues by empathetically including everyone in the communication process. This can and will ultimately bring benefit to a global society via empowering people, through humanitarian means."
– Jeffrey Warner (bio)
Featured Jeff's Journalism Projects
A. The Dignity Amidst The Rubbish Project supports migrants from Burma, particularly those who are living on a rubbish dump located on the outskirts of Mae Sot, Thailand, a stone's throw from the Burmese border.
Click through to discover how this project aims to empower them to achieve a more stable and secure existence while creating a better future for for their children.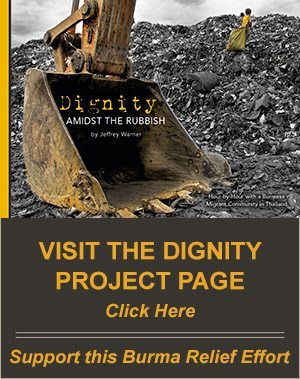 B. The Global Village Hands Culture Preservation Project: All of us in our global community can join hands in preserving our natural roots, by supporting ethnic communities in their challenge to maintain their traditional ways of life in the wake of modern development! Click the image below to learn more.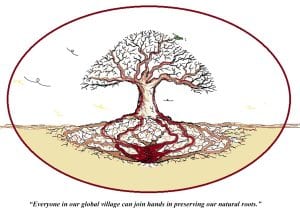 Jeffrey Warner
Honolulu, Hawaii: During the 2015-2016 Holiday season, I as a stringer for Reuters partnered with White House media correspondents from the nation's top media/news agencies.
Our purpose was to document generally what President Obama (and family) did during his […]
Jeffrey Warner
"I aspire to create a moderated discussion platform — a conceptual campfire called "Campfire Concept: Diaries of Dialogue" — where particularly those with opposing points of view may have an opportunity to exchange in productive dialogue.
Since […]
Jeffrey Warner
*The following is a cross-section view of the Indigenous Voices book and culture preservation project. The audio-visual version of this book — "Foreigner from the Future: A Moments' Pause" — is currently in-production. Additional info (and […]